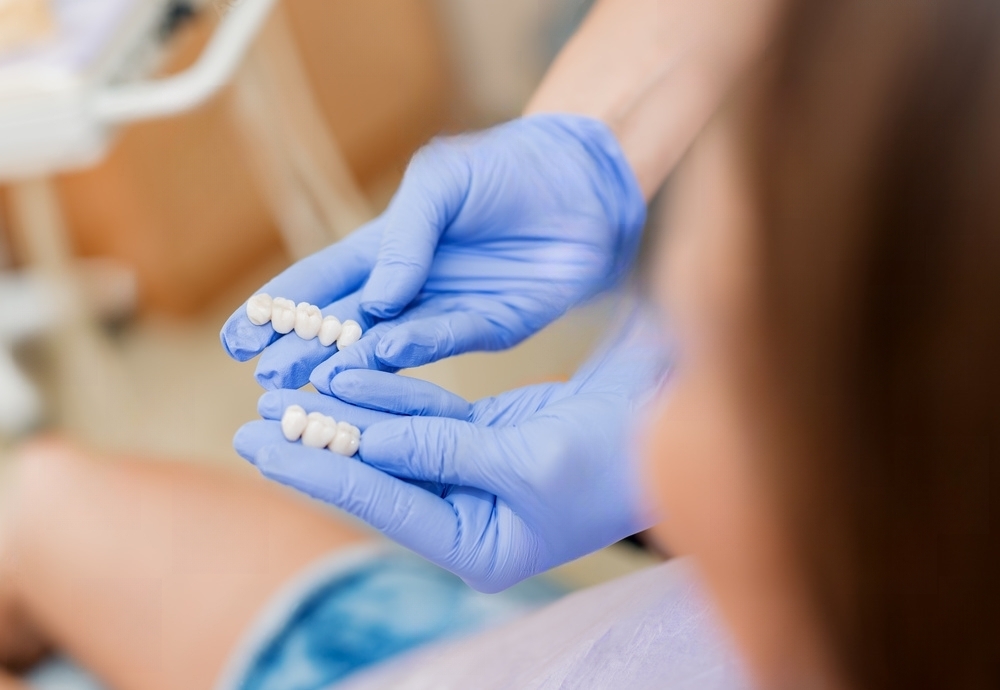 Many people set out to hunt for a beautiful smile in the cosmopolitan metropolis of Dubai, where perfection and beauty are highly valued. Porcelain veneers have become one of the most revolutionary cosmetic dentistry treatments available for improving smile aesthetics and attaining immediate orthodontics. In Dubai, this cutting-edge method of straightening teeth without the drawn-out procedure of conventional braces has gained hold, changing the orthodontic treatment scene.
The Confluence of Orthodontics and Aesthetics
Aesthetic Appeal: Made specifically to cover the front surface of teeth, porcelain veneers are very thin shells of superior dental porcelain. Their main objective is improving teeth' aesthetics by fixing issues, including stains, chipping, gaps, and misalignment. Veneers are an excellent choice for rapid orthodontics because of their cosmetic emphasis, providing a simple and efficient way to get a straighter smile.
Instant Results: Instant orthodontics with porcelain veneers produces results in a fraction of the time it takes conventional orthodontic treatments, which might take months or even years to attain the correct alignment. This technique is perfect for anyone looking for quick changes since patients in Dubai may have their smiles completely altered in only a few consultations.
Little Tooth Change: The little change of natural teeth is a key benefit of rapid orthodontics with porcelain veneers. In contrast to conventional braces, which need brackets, wires, and adjustments, veneers just require minor dental preparation to make room for the tiny shells. This results in a straighter look while maintaining the health of the teeth.
Discreet Approach: In a city where looks count, many people are drawn to porcelain veneers because of their discretion. Veneers provide a discreet and appealing way to correct misalignment by blending in perfectly with natural teeth. This discretion is especially advantageous for people who would rather avoid the obvious nature of conventional braces.
Comprehensive Enhancement: Instant orthodontics with porcelain veneers delivers a comprehensive smile improvement in addition to tooth alignment. Veneers may also make teeth straighter, brighter, and more cosmetically attractive by addressing problems, including stains, chipping, and abnormalities.
The Instant Orthodontics Process
Consultation: The first step in getting porcelain veneers for fast orthodontics is to meet with a qualified dentist or cosmetic surgeon. Experienced code holders at Dubai's finest clinics and hospitals assist patients through the procedure by evaluating their dental issues and objectives.
Treatment Plan: The dentist creates a customized treatment plan during the consultation based on the patient's unique demands. Patients often get previews of their prospective outcomes via advanced digital imaging and smile simulations, providing a thorough grasp of the change ahead.
Tooth Preparation: Rapid orthodontics need very little tooth preparation compared to conventional braces. A little bit of enamel is removed from the front of the teeth to make room for the veneers. This step is essential for making room and ensuring the fit is cozy.
Bespoke Veneers: Carefully designed bespoke veneers are made using impressions of the teeth produced. Dental professionals use imprints to create veneers with the right color, shape, and size. Even if the actual underlying teeth are out of alignment, the veneers are made to provide the appearance of straight teeth.
Placing the Veneers: When the customized veneers are complete, they are attached to the prepared teeth using a specific glue. Each veneer is carefully positioned by the dentist to obtain the proper alignment. A curing light makes The glue harder, forming a solid and long-lasting bond.
Instant Transformation: The instant transformation is revealed once the veneers are in place. Dubai patients may ogle their straighter, better-aligned grin. The veneers provide a smile that emanates confidence by correcting misalignment and enhancing the teeth's overall look.
Aftercare and Maintenance: Maintaining the veneers and maintaining the teeth's alignment need proper aftercare and maintenance. The effects of quick orthodontics are significantly preserved by regular dental cleanings and exams, as well as excellent oral hygiene habits.
Dubai's Predisposition to Perfection
The idea of quick orthodontics with porcelain veneers fits well with the city's commitment to excellence in Dubai's fast-paced environment. Traditional orthodontic procedures may take much time and not work for everyone. Veneers are a discreet and efficient way for people in Dubai to have a straighter smile that suits their needs and schedules.
Our Best Porcelain Veneers Dubai solution that combines aesthetics and orthodontics is produced by the science of creating personalized veneers and the artistry of smile design. Instant orthodontics with porcelain veneers is emerging as a contemporary method that attractively aligns teeth while embracing the city's enthusiasm for beauty and excellence as the demand for quick smiles develops in Dubai.